I realize it has been FOREVERRR since I have blogged!  I figured would write up a couple of reviews for two of the delicious Northwest-style India Pale Ales I drank yesterday!  Behold the Ultra Gnar Gnar IPA from Basecamp Brewing Company in all its hopulent glory!  While BCBC strongly recommends enjoying their brews straight out the can (marketing aesthetic?), I chose to pour this badboy into a 20 oz. tulip glass so as to let it breath.
Nose: Piney
Color: Light-Amber
Taste: Plenty of tropical and citrus notes.  Watermelon detected.
ABV: 6.7%
Overall: Great mouth-feel, nicely carbonated, finishes a bit malty while maintaining a good balance between citrus and pine resin.  No problem dropping $8.99 for a sixer.  As you can see below, typical BCBC flair on the can art.  A strong 4 out of 5.
Next up on the docket is Logyard IPA from Backwoods Brewing Company.  Photo courtesy of Untappd.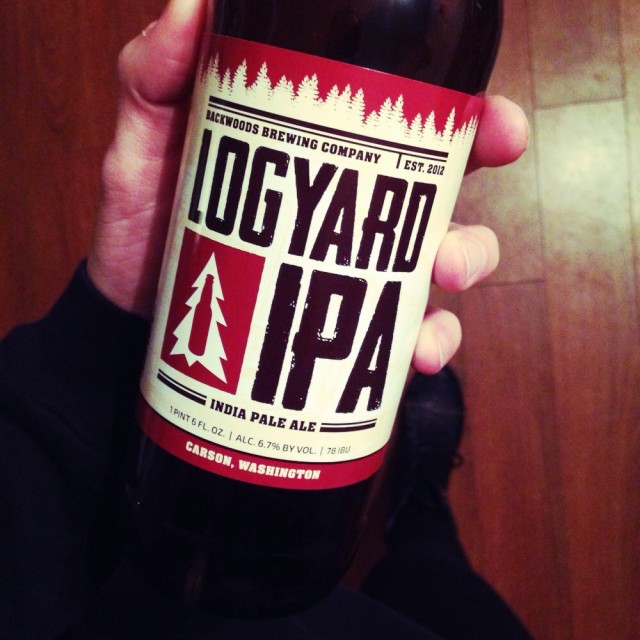 They should have named this one Maui Wowee! Poured this from a can into a 20 oz. tulip glass as well. Fun fact. This is the first beer from Backwoods Brewing Company that I have had the pleasure of drinking and needless to say, I am now looking forward to many more!
Nose: All the pineapples! Seriously, it was like smelling the bottom of a ripe pineapple.
Color: Light-Amber
Taste: You guessed it! Pineapple. Hell, even the finish tasted like pineapple to me.
ABV: 6.7%
Overall: If you like pineapple you will love this IPA. Very mild malt profile that does an excellent job keeping the ale from tasting like pineapple juice. Don't get it twisted. This is still an IPA. The can art was kind of ho-hum, but I drink beer for the taste not the art. 4.5 out of 5 stars.